Reliable COINRF
OPEN API services with major global exchanges

API Linked Trading Tool
Provides a variety of trading and community
BINANCE
Industry-leading trading volume and liquidity provided
Various trading pairs
Up to 40% trade fee benefit
Trade Now
BYBIT
Solid security and reliable trading system, Built databases for numerous users, BYBIT unique user-friendly customer service
Up to 30% trade fee benefit
Trade Now
Social Trading
Sharing skills and information from experienced traders , Cryptocurrency Information Community for General/New users, Join users all over the world.
Portal Trading Platform
What will be the next platform?
API Linkage with validated exchanges
You can experience the new exchange with the same interface.
---
Why COINRF?
Provides a variety of information through easy, convenient functions and communities.
API Portal Trading Service
API Linkage technology that connects everything
COINRF provides portal trading services by using OPEN API keys to integrate with various exchanges. You can use our services without visiting each exchange. Experience various services and trading tools with COINRF.
Trading Tool
Provides various easy trading tools
COINRF offers a wide range of trading tools adequate from beginners to professionals.
[Representative function : Auto Price] Scalping and day-trading also available for beginners, 50% off commission effect! It can only be experienced on the COINRF
Same Interface
Accessibility and ease of use with familiar interfaces
COINRF applies easy-to-use and optimized trading tools uniformly to multiple exchanges to enhance user accessibility and convenience.
Community & Cryptocurrency Information
Diverse information community for users
Provides the latest cryptocurrency issues and information for a better communication channel for users, and furthermore, a community for social trading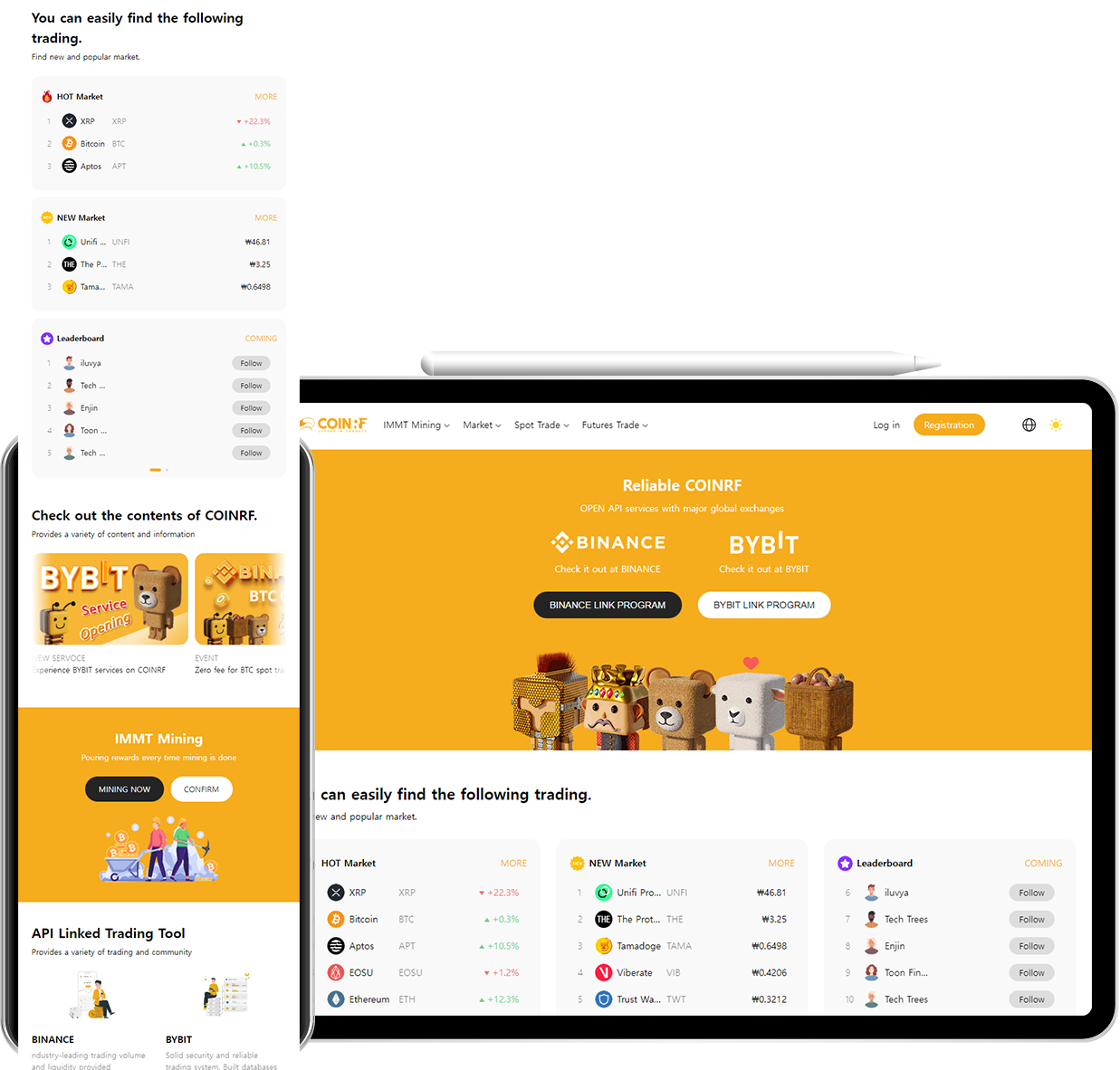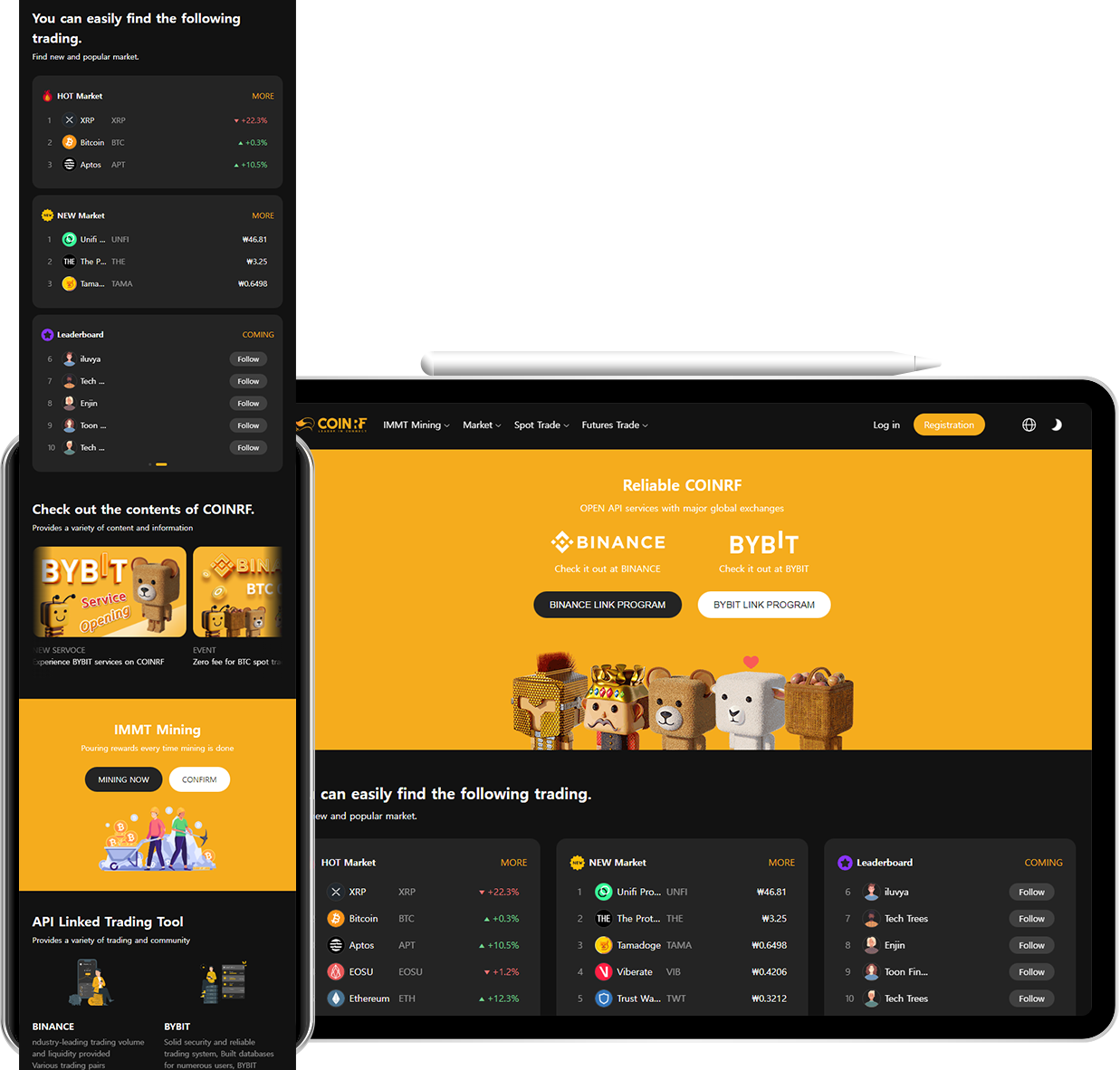 How can I help you?
Check the items you need help with.
Partnership
COINRF partners with top companies.